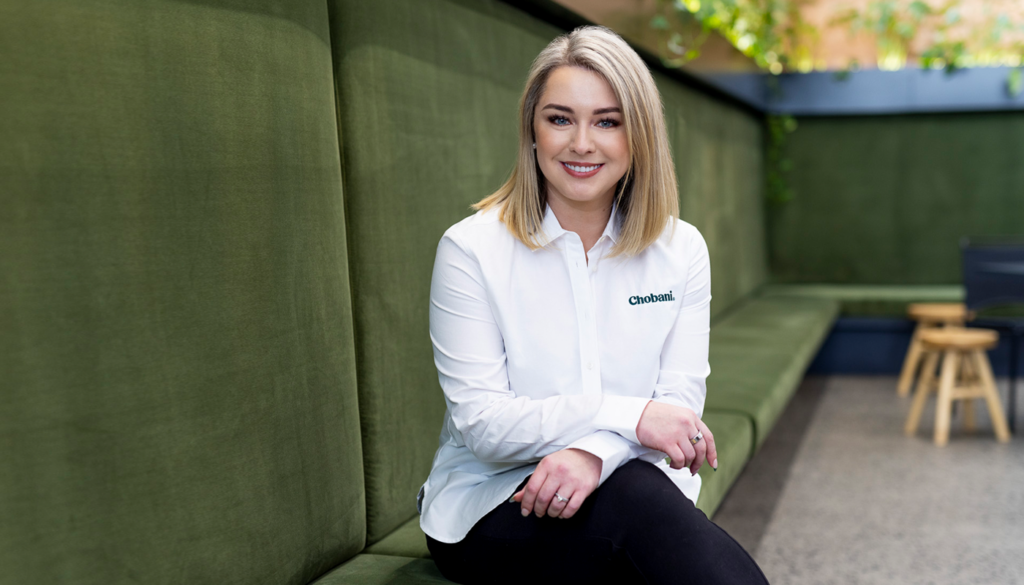 Maria Voronina
General Manager Corporate Strategy & Communications
Part creative, part nerd, and with a lifelong love of problem-solving, Maria is passionate about crafting purpose-led strategies and storytelling that inspires others to think differently. 
With a strong background in business, economics and research (this is where the nerd part comes in!), her flavoursome experience encompasses strategy, innovation and brand and experience management having looked after all-things-marketing for our Chobani and Gippsland Dairy brands for a number of years. 
Her team is Corporate by name, but not by nature. They are responsible for crafting plans to live Chobani's purpose, proudly sharing our story, building our corporate brand and advancing our strategic agenda through engagement with our key stakeholders.