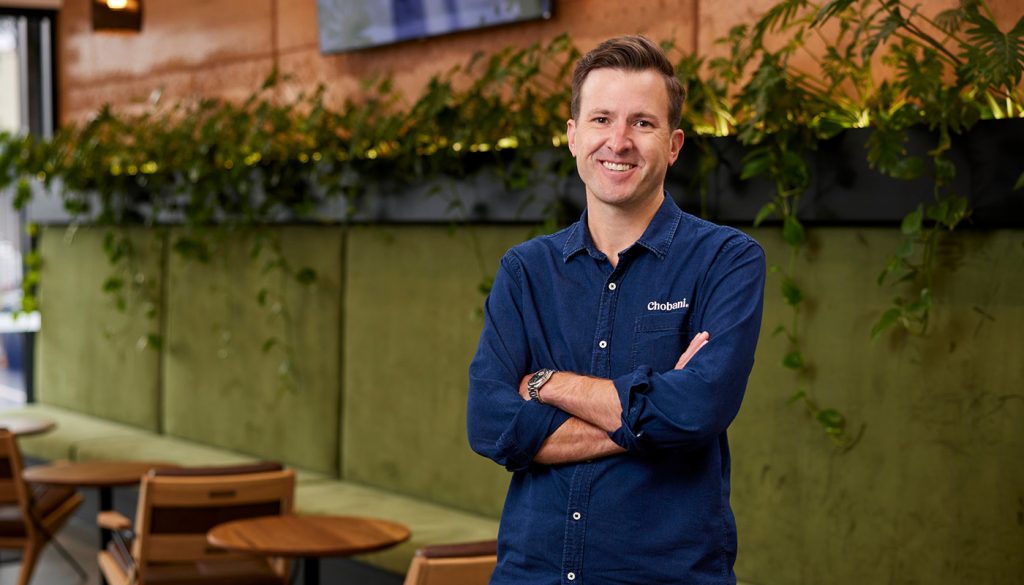 Tim Browne
General Manager ESG & General Counsel
Despite harbouring childhood aspirations of playing pro golf, we're lucky that, as a golfer, Tim actually makes a pretty good lawyer. And his fun and fearless approach fits right in at Chobani. Not only does he craft water-tight contracts and develop robust governance practices, he also leads our ESG team to make meaningful progress in bettering our planet and communities.
Having previously held a range of senior legal and management roles within other industries, including major sporting/event bodies, Tim has brought those skills and transitioned across to FMCG as Chobani's first ever in-house counsel to build the Legal function from the ground up.
His ESG team is responsible for all things legal, social impact and sustainability and they play an integral role in ensuring the business makes a difference using food as a force for good.