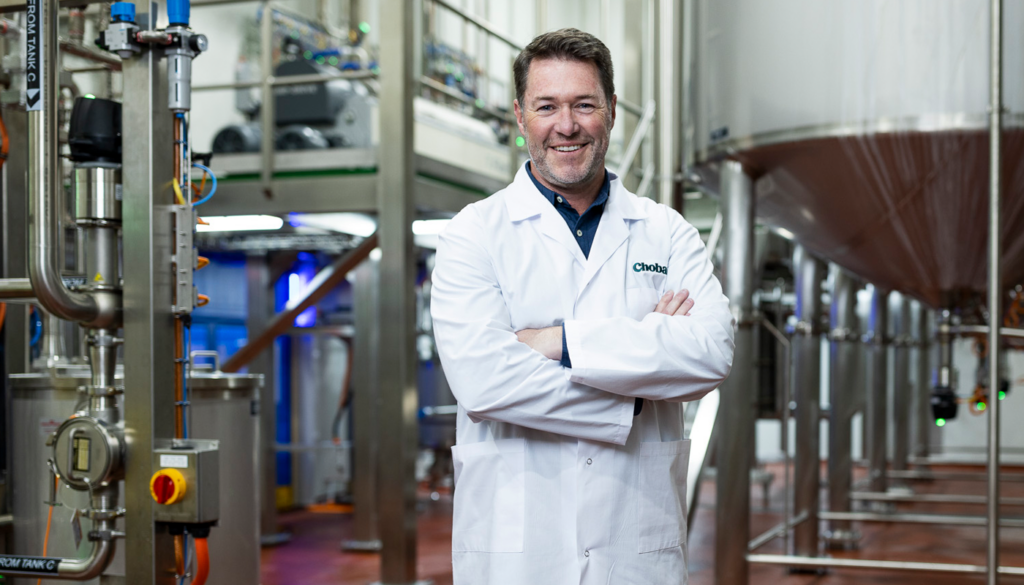 Ken Sanders
General Manager Supply Chain & Operations
Who better to lead the supply side of Chobani than someone who has been making dairy products since he could walk – literally. Brought up on his family's dairy farm in Gippsland, Ken has yet to escape the dairy category in his professional career. He certainly knows his stuff.
Ken is a food operations specialist with extensive multi-site manufacturing, logistics and procurement leadership experience. He has a strong record of change leadership and continuous improvement in a range of manufacturing and engineering roles with Bellamy's, Lion and Murray Goulburn.
His team are the bedrock of our business – making and shipping our delicious products all over Australia (and beyond!) Such an important job requires the energy and passion of many, with Ken leading teams across Production, Logistics, Procurement, Maintenance Quality and Supply Planning.