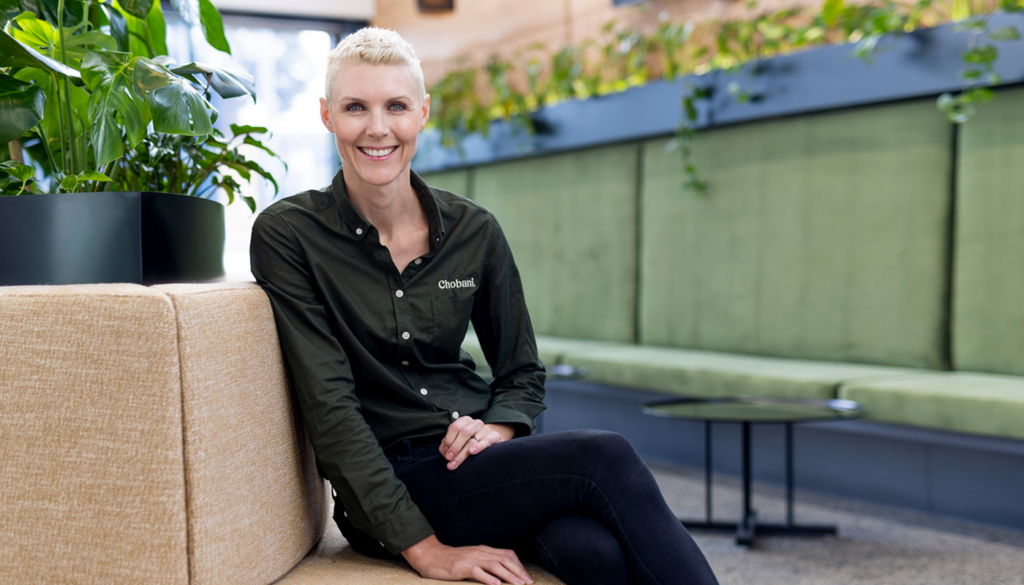 Julia Clark
General Manager Demand
Whether it's donning fancy dress costumes or singing silly songs, Julia finds joy in doing things differently, rallying the Demand team to bring fun and excitement to our customers.
She was part of the team who launched the Chobani brand in Australia and played an integral role in building the Sales and Category functions and capability in the businesses' first decade of operation down under. Julia has a passion for collaborating with our customers and partners to align strategies and opportunities that inject excitement and innovation into the category. She also has some top-notch Marketing experience, which she gained through roles with Lion Dairy & Drinks and Allied Bakeries in the UK.
Julia leads a team of creative go-getters across the Domestic and Export Sales, Category, Brand, Design, Communications and Consumer Loyalty disciplines who have the uber important job of getting our delicious products onto shelves and into the hands of as many supermarkets and shoppers as possible.